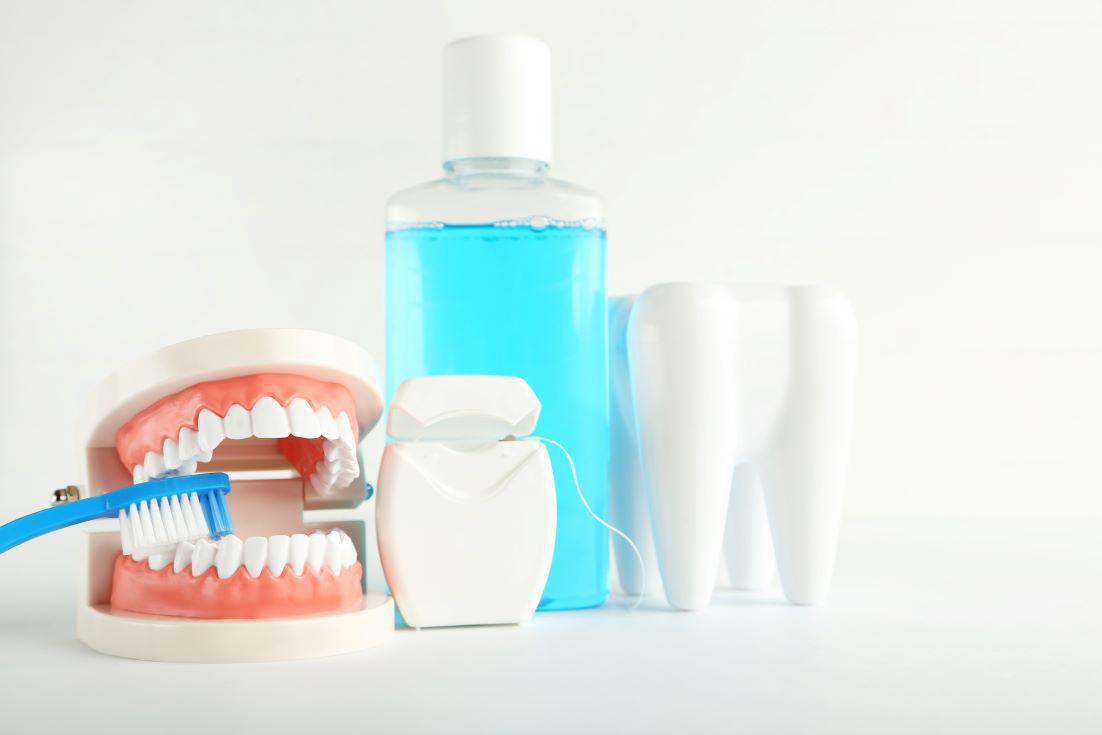 The American Dental Association recognizes June as Oral Health Month. This is an opportunity for families to evaluate their oral health habits, get back on track, and create oral health goals. That may sound like a strange thing to do, but if you suffer from chronic gum disease, cavities, or bad breath, your oral health may be affecting your overall health. Additionally, if you don't love the way your smile looks, it may be time to find a cosmetic dentist who can help you achieve your smile goals.
For parents, this is a time to help their little one learn how to care for his or her teeth in the best ways. You are their best and most trusted teacher! We'll help you help them achieve optimal oral health through practical lifestyle habits.
Tip #1: Find a trusted dentist (and visit him or her regularly).
If you and your family don't already have a dentist that you visit regularly, now is the time to find one! There are over 200,000 dentists in the United States, and we're betting that there's a great one near you.
Many adults visit a general dentist who offers general dental services like preventive, restorative, and cosmetic care. If for some reason you need more extensive dental work or specialized care, the general dentist can refer you to a specialist.
Adults with children may want to visit a family dentist. This way, the entire family can conveniently visit the same dentist on the same day. Family dentists work with children regularly so they know how to best interact with them and make them feel comfortable.
Parents may want their children to go to a pediatric dentist. These are dental specialists who only work with children. These dentists' offices are typically designed to make children feel comfortable and excited about visiting the dentist.
Whatever type of dentist you choose for you and your family, it's important to visit at least twice a year. These regular dental visits will include a thorough examination, so your dentist can detect any oral health issues in the earliest stages, and a dental cleaning to prevent gum disease and cavities from developing.
Tip #2: Learn proper brushing and flossing techniques.
Did you know that there is a right and wrong way to brush your teeth? Here are three things not to do while brushing your teeth:
Don't use a hard-bristled toothbrush.
Don't use too much pressure.
Don't forget fluoride.
Here is the proper way to brush your teeth:
Every morning and evening for two minutes each time
With a soft-bristled electric or manual toothbrush
Using light pressure and circular motions
With fluoride toothpaste
Also, remember to buy a new toothbrush every 3 or 4 months or when the bristles become frayed. Additionally, infants and toddlers may not need fluoride toothpaste. Talk to your child's dentist about the best toothpaste for your little one and how much to use.
When it comes to flossing, you have three main options:
Traditional dental floss
A floss pick
Water flosser
Whatever you choose, it's important to clean both sides of every tooth. Children should begin flossing as soon as they have two teeth that touch. Be sure to pull the floss away from the gums and not push the food particles or plaque toward the gum line.
Tip #3: Use these tools and tips to make oral hygiene fun for your little one.
Many parents struggle to get their children to brush and floss their teeth properly. Thankfully, there are many tools and tricks that can help motivate your child and make their oral hygiene routine fun.
Let them pick out a toothbrush, toothpaste, and floss that has their favorite tv character or favorite colors.
Buy a toothbrushing timer– there are so many to choose from!
Offer a weekly or monthly reward for good oral hygiene. This could be as simple as stopping for a treat on the way home from school or giving a little extra screen time on the weekend.
Brush and floss your teeth at the same time. Your child may want to brush in your bathroom instead– that's okay too!
Watch short videos together while brushing so your child can learn more about the importance of oral hygiene.
Tip #4: Eat a mouth-healthy diet.
We all know that sugar is our mouths' number one enemy. While we expect cereal and donuts to be full of sugar, you may be unaware that sugar is often found in some of your favorite foods and drinks like spaghetti sauce, yogurt, ketchup, juice, and bread. Be sure to read nutritional labels to learn how much sugar you, your child, and the rest of your family are consuming daily.
The best foods for your teeth include:
Dairy products like cheese, unsweetened yogurt, and milk. These are high in calcium and protein to help strengthen your teeth, and they encourage saliva production to protect and clean your teeth.
Leafy greens like spinach, kale, collard greens, and chard are full of vitamins and minerals(calcium, folic acid, and B vitamins) that promote optimal oral health.
Crunchy fruits and veggies like apples, carrots, and celery contain fiber, vitamin C, and vitamin A. Their textures, especially celery, also help clean your teeth while you eat them.
Green and black tea provide plaque-fighting ingredients.
Lean proteins contain phosphorous and protein.
Almonds provide calcium and protein and are low in sugar.
Tip #5: Write down your smile goals.
If you're insecure about your smile, you don't have to be! Many dentists offer various cosmetic dentistry treatments to correct issues like crooked and crowded teeth, dental stains, gummy smiles, and odd-shaped teeth.
To determine your smile goals, start by writing down your insecurities and what you would like your smile to look like. You can even find pictures on the internet! Then, ask your dentist about the appropriate treatments.
Your cosmetic dentistry treatment plan may include:
Invisalign®
Teeth whitening
Veneers
Gum removal surgery
Tooth contouring
Dental bonding
Celebrate Oral Health Month!
The best way to celebrate Oral Health Month is by implementing these practices and continuing to care for your smile throughout the years.
If you're searching for a caring dentist for your family, contact us today.