Aspen Hill Family Dentistry - Child, Teen & Adult Dental Care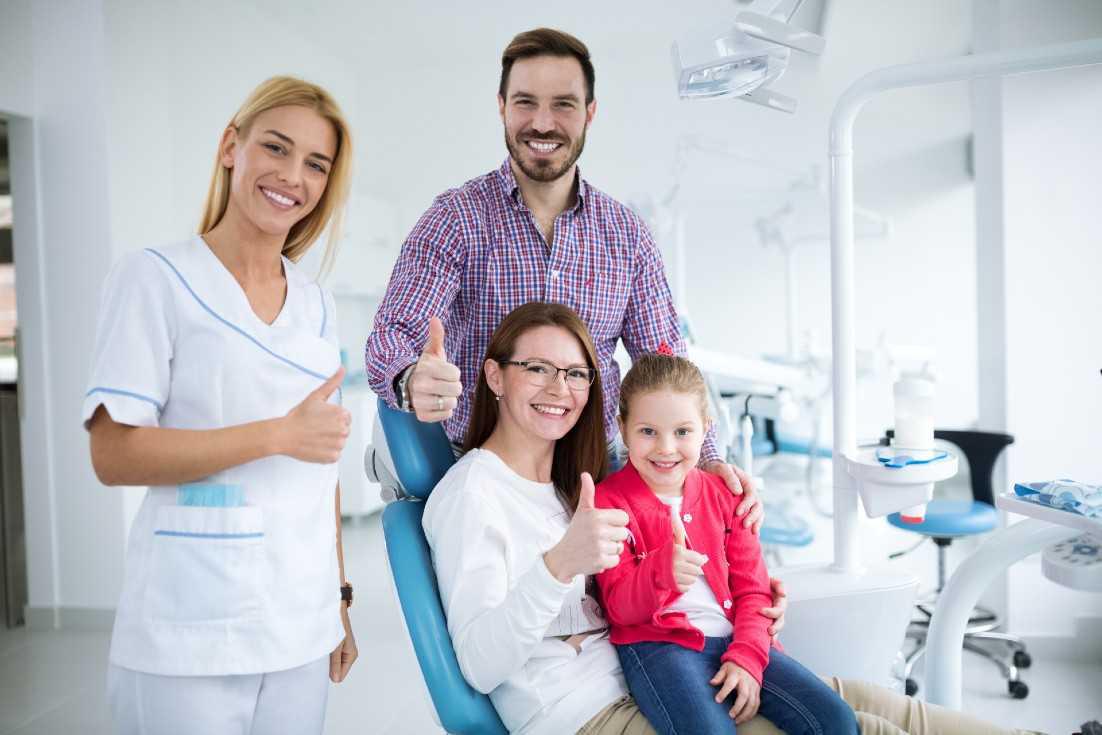 When you have a family, ensuring that they are healthy and well cared for is a top priority for you, and dental care is no different.  With over 25 years of experience, Dr. Henry Blank provides top-tier family dental services to residents of Aspen Hill and the surrounding communities. Dr. Blank and his team apply their skill and experience to deliver personalized care for every member of your family.
Ready to receive the great dental care your family deserves? Contact our Aspen Hill family dentist and make your appointment today!
Preventive Care
At our Aspen Hill family dental practice, we know that your teeth and gums are worth protecting. Caries, or tooth decay, are the most wide-spread dental problem for patients everywhere. Damage from tooth decay can lead to serious problems, such as periodontal disease, that can require extensive treatment to fix. Luckily, with proper education on good oral health habits, tooth decay is also entirely preventable.
Our caring family dentist take patient education seriously and make sure that everyone who comes in for treatment understands what they can do to take care of their teeth outside of our office. We provide instructions on proper brushing and flossing techniques to keep caries from forming and damaging your oral health. Young patients get the chance to form positive oral health routines from an early age, so they can grow into adults with healthy smiles. We are proud to offer the following services as a part of our preventive care services:
· Exams and Cleanings
· Periodontal Disease Diagnosis
· Dental X-Rays
Choosing An Aspen Hill Family Dentist
When deciding on a family dentist there are several considerations important to the immediate and long-term well-being of your loved ones. At our dental practice, we place great importance on the following aspects of care:
Experience – Our dentists have extensive experience in treating children and adults. Our team is devoted to making sure our young patients are comfortable during their visit, and that adult patients can restore and maintain ideal dental health.
Technology – State-of-the-art dental technology helps our dental provider visualize areas of concern better and faster than older imaging techniques. This allows our team to treats patients less invasively. We use the latest digital x-ray technology and intra-oral cameras to diagnose conditions and develop treatment plans that meets each patient's individual needs.
Education and Prevention – Routine dental visits are important to promoting a healthy smile, but your child will also need to care for their own teeth at home for overall, long-lasting oral health.
Our dental team takes the time to educate the entire family on the fundamentals of a good home oral care routine, including proper brushing techniques, the right diet, and the avoidance of sugary drinks and snacks. We will also digitally illustrate the patients' x-rays and areas of concern. Our dental office uses educational videos to help their patients learn about appropriate dental care.
C
ontact Our Aspen Hill Family Dentist
We believe that everyone deserves exceptional dental care, no matter their age or circumstance. For personalized, holistic dental care, contact our experienced family dentist in Aspen Hill and make your appointment today.